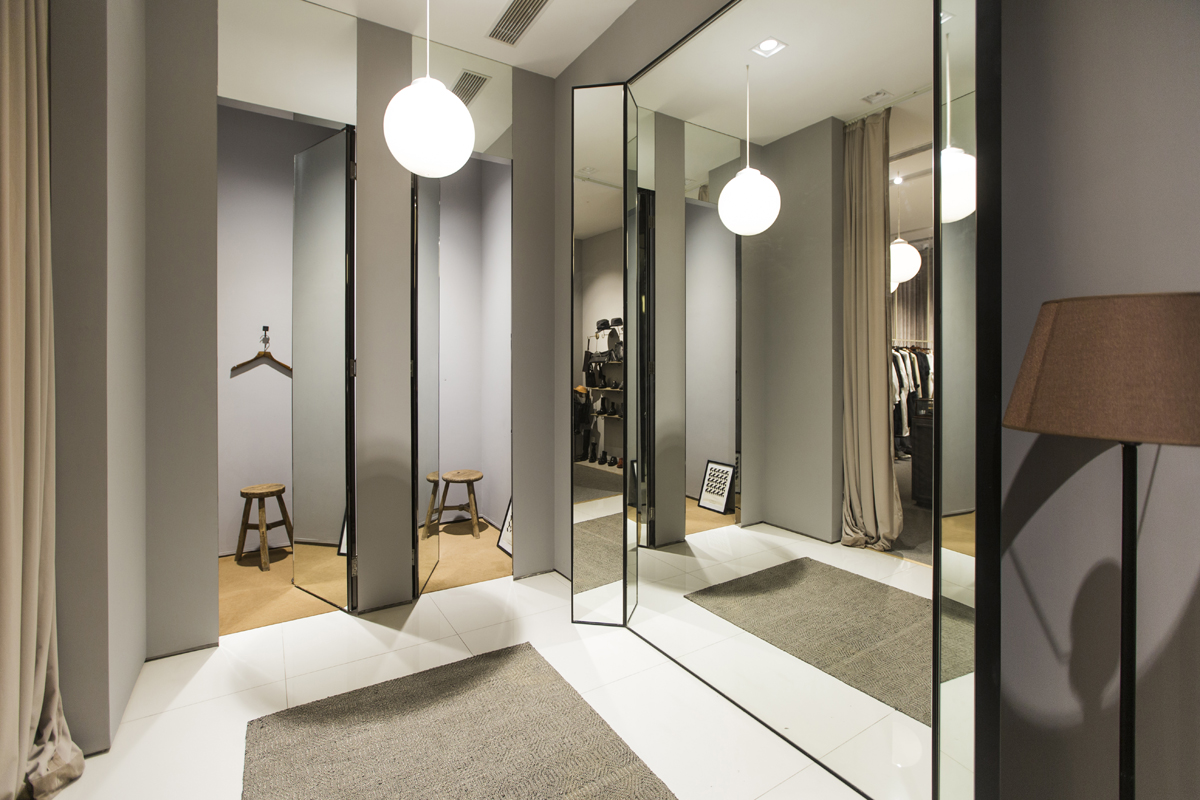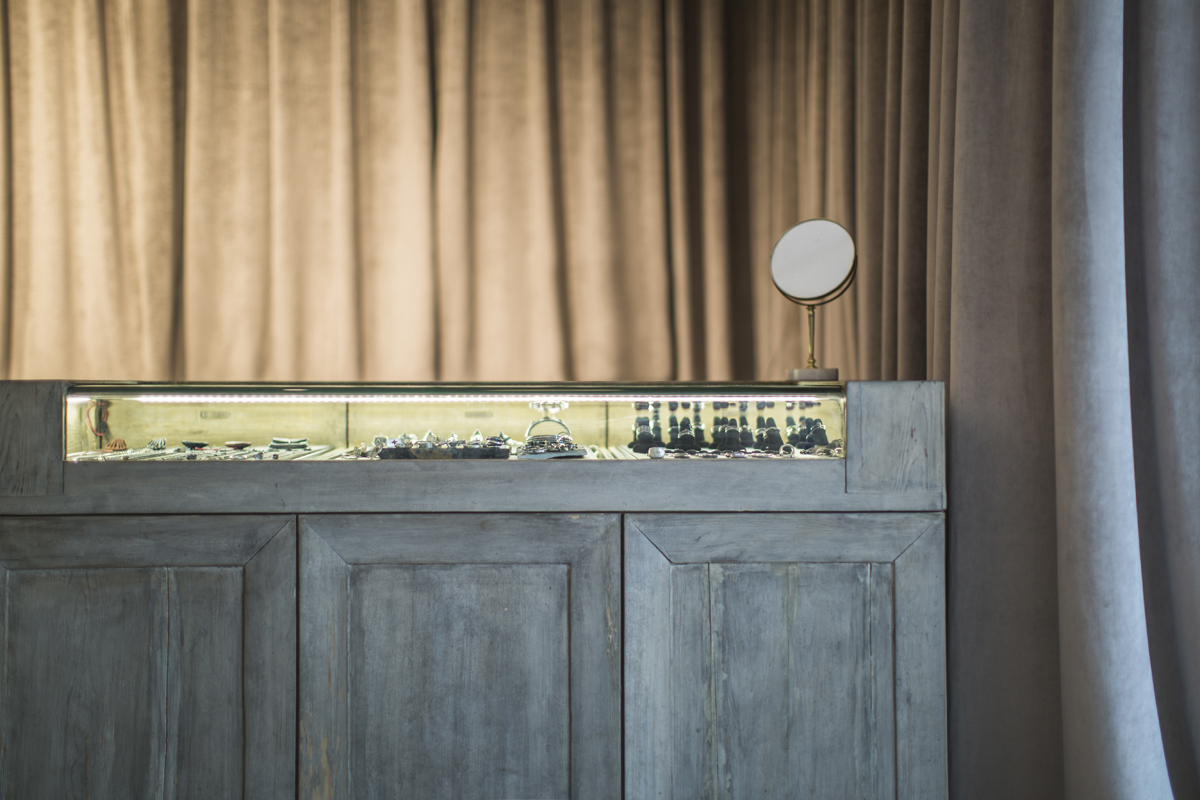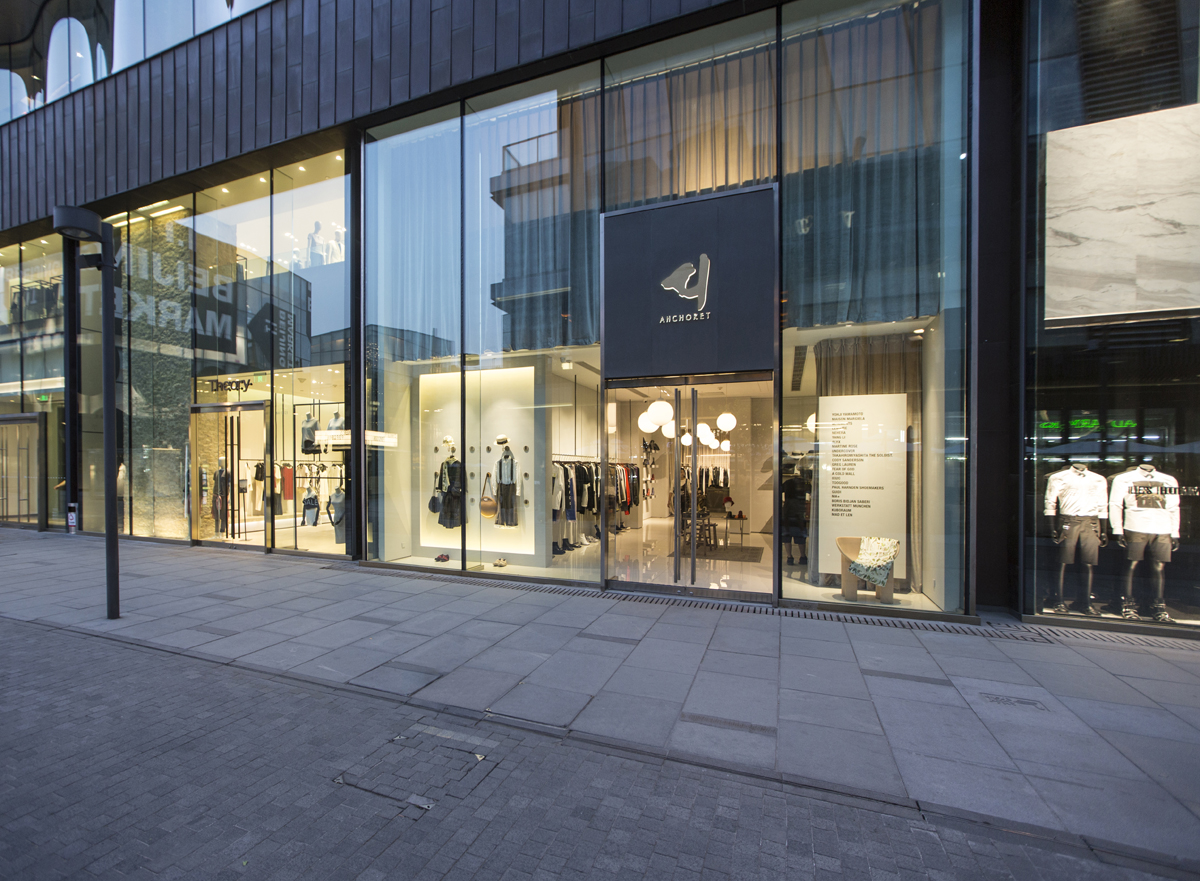 ANCHORET 4.0
design
Filip Gałuszka
team
Aaron Pasquale, Anchoret
location
Tai Koo Li, Beijing - China
construction
Beijing Million Construction Ltd.
thanks
A+A workshop
range
Complex interior design, facade design, custom-made furniture and equipment
photos
Ludwik Kaizerbrecht_PH+
idea
Anchoret 4.0. is yet another stop on the nomadic journey of the Anchoret brand through Beijing. To date, all their stores were located in old residential apartments in more niche areas of town. This time, the localization is much more prestigious - in the city's most commercial area called Tai Koo Li, where typically everyone must obey strict rules. Here, whenever a space is re-rented, the old tenant needs to give back a space in raw condition; it means that the new tenant can expect nothing except raw concrete walls and floors and exposed ceiling with all visible installation. This time, however, was completely different; we entered the space that was ready to use. New tiles shone on the floor, walls were pearl white, the ceilings were neat and renovated, even the mannequins were still half-dressed. Electrics, air-con and fire systems were all fully functional. It was clear that the previous tenant left in a hurry. Naturally, we were tempted to hammer the floor, design new ceilings and strip the walls back to raw concrete, but we knew we only had 3 weeks to realize the project. We decided to come up with only a few crucial gestures to convert the space into more 'Anchoret' climate. Grey colors, velvet curtains and warm lighting balls became a solution providing softness, elegance and gentle Anchoret style. Familiar handmade old wood furniture and display walls were composed with selected European antiques and decorations. We managed to keep the rigorous deadline. Anchoret 4.0 is just a temporary shop which will move to a new permanent location, which we are already working on. Anchoret 5.0. coming soon!
category
Interior